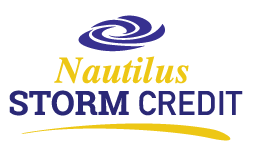 Hurricane season at Socorro Island is from the middle of July until early November. For that reason, we move our vessels out of the area in early July and concentrate our operations further north at Guadalupe Island until the middle of November. It is unusual for any of our Socorro manta trips to be affected by a hurricane and very rare for shark diving at Guadalupe Island to be affected by storms.
However, "Mother Ocean" doesn't always respect the rules and a named meteorological condition may affect your trip. For that reason, we have developed a 2 tiered program to protect your valuable vacation time.
We highly recommend the purchase of Dive Assure travel insurance from our website. Dive Assure provides superb insurance covering not just named weather events but mechanical breakdowns, cancelled flights, trip interruption because another diver has a medical emergency, etc. Please read the information on your policy for a full understanding of the coverage. We will help defray the cost of this insurance by issuing a $100 onboard credit to anyone who purchases a Dive Assure policy from our website. The cost of a typical policy is $225. Click here to purchase. Please note that this insurance cannot be purchased last minute after a weather event has been "named".
Alternatively, storm credits will be issued to guests whose trips are affected by either a named weather event or a mechanical breakdown AND who do not receive compensation from their travel insurance carrier. Guests will automatically receive a storm credit voucher that can be used towards a future trip with a credit equal to the number of "charter days" that were lost. This program is not intended to be a replacement for Dive Assure travel insurance and we highly recommend that all guests purchase "Dive Assure".
Our ships operate to the highest levels of professionalism and your safety will never be compromised. The Nautilus Explorer and Belle Amie were built to the same SOLAS standards as the largest cruise ships in the world with an ISM Safety Management System certified and audited by Bureau Veritas. Both ships are equipped with state of the art VSAT open ocean satellite systems providing 24 hour data and internet connectivity. You can be assured that our shoreside duty officer will be in close communication with Captain Mike monitoring conditions and watching for potential problems.

Your safety is always #1 at the Nautilus.